Hey all, let's have a little talk about Wire.

Wire is a messaging app that's used to send files and messages, and make voice and video calls. It was created with the support of Skype's co-Founder, Janus Friis. Today, Wire markets itself as the most secure way to collaborate, but the app received heavy criticism in 2016 for several security issues. While Wire seems to have recovered from most of its security scares, the app still hasn't gained the confidence of some skeptics.

If you're experiencing problems with Wire, so are many other people.
Common problems with Wire:
Verification code not coming through SMS
Verification email not coming after registration
Issues logging in on desktop app
Crashes when looking at old chat messages
Audio playback not working when sending video through chat
Notifications not appearing
Unable to download attachments
Shared photos are not visible
Not functional across intel processors
Voice calls not working
Group chat not working
Countries that have had the most problems with Wire include:
United States
Germany
United Kingdom
Switzerland
Czech Republic
The Best Alternative to Wire: Pinngle Messenger
Still having problems with Wire? Maybe it's time to break up. If security is important to you, Pinngle Messenger is a great alternative to Wire. It supports sharing and collaboration while keeping high standards of privacy and security.

But what can Pinngle offer that makes it worth the switch? Allow me to demonstrate.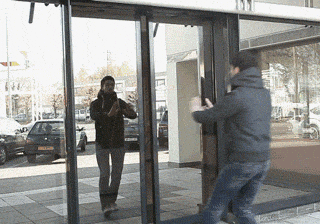 Privacy and Security
End-to-end encryption is incredibly important in keeping user information safe from hackers. Pinngle does it. Wire recently started doing it too. However, Wire has a code structure that is so complex that it actually makes it more vulnerable to cyberattack. Pinngle keeps things simple without sacrificing your safety or privacy.
Collaboration and sharing
You can send files of any size or type through Pinngle. Pinngle also supports group chats of up to 50,000 users. Just be warned…we don't advise anyone to do such a thing. Life is complicated enough as it is.

Free messaging and high quality voice and video calls
Pinngle offers free messaging between users as well as voice and video calls. And with minimal data usage and 720px video resolution, Pinngle's call quality is one of the best. Go ahead…try it.

Functions everywhere
Yep, even in countries with limited internet access. Wire might be useful if you're contacting people in countries that are privileged with reliable and quick internet access – but what if you have friends or family over in Saudi Arabia, Cuba, or Iran? Even heavily populated countries such as India and China face difficulties connecting with Wire. It's best to opt for an app that works everywhere because, let's face it: we're better together!

Pinngle Public Channels
Pinngle isn't just used for texting and calling. Pinngle has a relatively new broadcasting feature called Pinngle Public Channels where you can create or discover content. As a channel owner, you'll get to share any type of content starting from photos, videos, files to links, playlists, and podcasts. And as a user, you'll get to discover exclusive and quality content.
A New Dawn, a New Messenger
Pinngle is free, secure, and packs lots of killer features into one smooth design. If three million other people are using Pinngle, you might like it too.

Download Pinngle on Google Play or getPinngle for iOS on the App Store.