WeChat is an app that combines messaging, social media, and payment integrations. It is the most popular messaging app in China and Bhutan.

If you're having problems with WeChat, you're not the only one. WeChat users have reported many bugs and glitches. In addition to these common problems, WeChat also has many privacy and security issues.

Common Problems with WeChat
Notification: "id not activated"
WeChat not working on mobile data
WeChat not working on Wi-Fi
Notification: "WeChat has stopped"
WeChat not showing notifications
Notification delay
Voice call not working
Video call not working
Security, Privacy, and Censorship Concerns
Since WeChat operates under Chinese law, any user data that WeChat gathers can be accessed by China's law enforcement, including messages, locations, contact books, and call history. This government involvement has led to accusations of WeChat censoring political topics. To add to the concern, WeChat doesn't practice end-to-end data encryption, which is crucial for protecting user information from being accessed by third parties.
Because of all this, some nations even consider WeChat a threat to national security.
Nations that Consider WeChat a Threat
Australia (banned the app)
India
Taiwan
The United States
A Safer Alternative: Talk Freely on Pinngle

If you value your privacy and are tired of problems with WeChat, maybe it's time to make the switch to a safer messaging app. One good option is Pinngle Messenger.
Pinngle is a messaging and calling app connecting people everywhere with privacy and security.
Some of Pinngle's features…
Free messaging and high quality calls
Pinngle supports private messaging and group chats, as well as high quality voice and video calls. So you can enjoy quality time in HD with your friends and family on Pinngle.
Privacy and security
If you're using WeChat, there's always a possibility that your information and conversations can be accessed by China's government. But on Pinngle, you can have peace of mind that not even Pinngle can see your conversations. This is because Pinngle uses end-to-end data encryption and has a serverless architecture. Pinngle doesn't sell, store, or share your information – and never plans to.
Public Channels
Whether you're interested in travel or baking (or even shoemaking), Pinngle has a Public Channel for that. Public Channels allow users to create and share content directly with followers. You can follow channels made by celebrities, influencers, journalists, or friends – you can even make your own!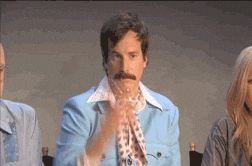 Works literally anywhere
Pinngle strives to connect people no matter where they are in the world. Because of this, it can't be blocked by any government's attempt to block VOIP apps. It even functions on poor internet connections such as 2G or slow Wi-Fi.
International calls and virtual numbers
Pinngle lets you make international calls at super affordable rates. And with Virtual Numbers, you can even get local numbers in other countries, so you're always easy to reach.
Unlimited File Sharing
Pinngle allows you to share unlimited files with any format. Whether from your phone, or desktop version, you are free to send as many files as you wish. From PDFs, word documents, to photos, videos, podcasts, and playlists.
Join us on Pinngle
Even if many of your contacts are on WeChat, you don't have to sacrifice your privacy just to stay connected to them. In fact, you can choose a safer way to connect, and encourage your friends and family to join you on Pinngle.
Why not try something new and join the millions of people using Pinngle?
Download Pinngle on Google Play or get Pinngle for iOS on the App Store.
If you're having problems with other messengers, then check out our posts about KakaoTalk, Line, and Wire.